---
Last Update: Sunday, April 22, 2018 - 8:43:24 PM Eastern
- Good Morning -

Current Tournament:
The Wells Fargo Championship
Quail Hollow Club - Charlotte, NC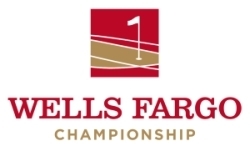 A non-major pool purse and a 'TMC' event.
Defending Champion: Mike M.
Deadline: Thursday, May 3, 2018 - 6:50 AM Eastern Time

(Unofficial)
Unofficial deadline -- See below.

Local Weather
---------
This is NOT the official deadline for The Wells Fargo Championship.
Offical starting times have not been announced.
The deadline will be updated when PGATour.com posts the tee times,
usually the evening two days before the first round.
Players are always responsible for updating their teams before the tournament starts.
Get those picks in early so you'll have a reason to watch this weekend.
---------

Following Tournament:
The Players Championship
TPC Sawgrass - Ponte Vedra Beach, FL

A non-major pool purse and a 'TMC' event.
Defending Champion: Mike M.
Begins Thursday, May 10, 2018
Local Weather
The Rule 20-6 Blog
Transcript of Tiger's "Press Conference"
(video link at the end of post) PONTE VEDRA BEACH, Fla. (AP) -- Text of Tiger Woods' statement Friday, as transcribed by ASAP Sports: Good morning, and thank you for joining me. Many of you in this room are my friends. Many of you in this room know me. Many of you have cheered for me or you've worked with me or you've supported me. Now every one of you has good reason to be critical of me. I want to say to...(more)
Tiger Woods Memos Found
One of our pool members has discovered some unpublished memorandums between Tiger Woods and his agents. The validity of these memos and the reliability of their sources have not been checked, but in journalism today such burdensome tasks only slow down the distribution of information. And we can't have that here. So, here they are:(more)
How do you pick'em?
Hugh recently related to me a conversation he had with Dave B. Hugh asked Dave how he went about making his picks. As we all know, Dave is the winningest player in the pool. Not only does he have the most cash winnings, but also the most career tournament wins (14) and the most finishes in the money (31). Dave has cashed in almost one of every three events he has entered. And he...(more)
What the Hell...
I thought I'd give this a try. Heck, it's free. Maybe I'll go into a little more depth about the results of each tournament. Or maybe give a little more commentary about what happened during each tournament. Or maybe I'll go off on a rant. Or maybe the thing will sit here and no one will ever look at it like the old message board and chat room. What the...(more)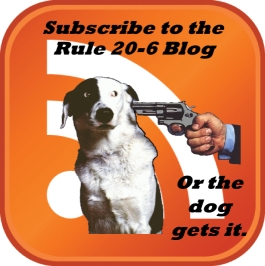 ---
---
stime is 4/26/2018 9:13:31 PM and stimeadj is 4/27/2018 12:13:31 AM