---
2015 Other Stuff Page
---------
---------
---------
The bottom of the press room scoreboard
at the Memorial Tournament.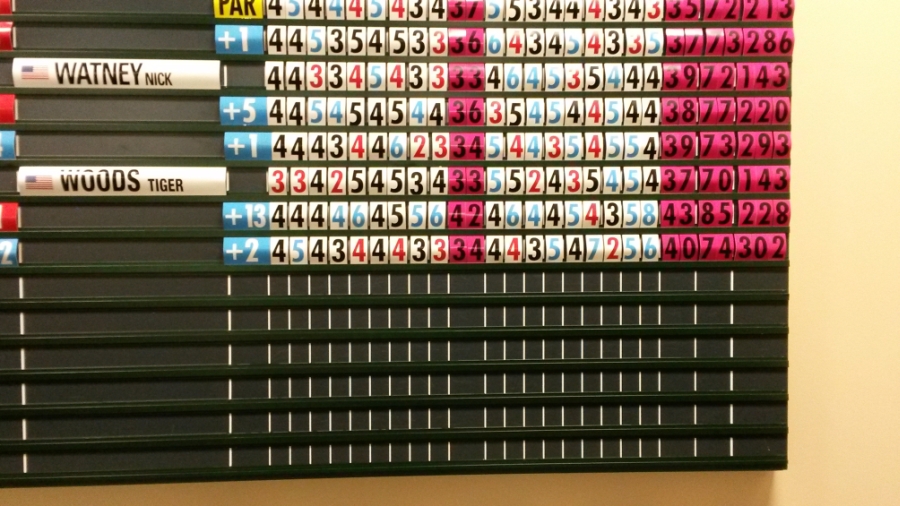 ---------
An Analysis of Tiger's Swing Over The Years
By Peter Kostis

During the Farmers Insurance San Diego Open, Peter Kostis did a pretty good breakdown of the way Tiger's swing has evolved through his many changes. Below is the YouTube video of it; hopefully it will stay on YouTube for a while. The differences in his posture at address are striking. It really shows how posture effects the way one swings the club. Something to remember with your own game.

---------
---------
---------
2014 Other Stuff Page

(GIF's of Tiger's many swings and future swing...not much else, slacked off again...)
2012 Other Stuff Page

(The Memorial pics and videos, The Masters pics and displays, The Bobcat's Sweet 16 run & more!)
---
---
TN#: 19 - QS: - Refr: